Altus Sees Increased Interest in Yamaha's Innovative Surface Mounter Following SMT Hybrid Expo
Since supporting Yamaha Motor Europe IM at the SMT Hybrid Packaging show in Nuremberg, Germany last month, Altus, a leading distributor of capital equipment for
electronics assembly, has seen an increased interest in the company's most recent surface mounter equipment.
Yamaha introduced the YSM40R mounter to visitors at the show. The product boasts a compact 1-metre wide footprint and an impressive speed of 200,000 cph. The platform
has a 4-beam 4-head mounter layout offering flexible and versatile production formats.
Engineered for revolutionary productivity, the YSM40R features high-speed motion-control algorithms, the new RS placement head, nozzle self-diagnosis and self-
restoration to minimize stoppages, and a new high-speed side-view camera for pre and post mount component checking. The multi award-winning machine also features a new
high-rigidity base frame that enhances placement accuracy and mounting reliability.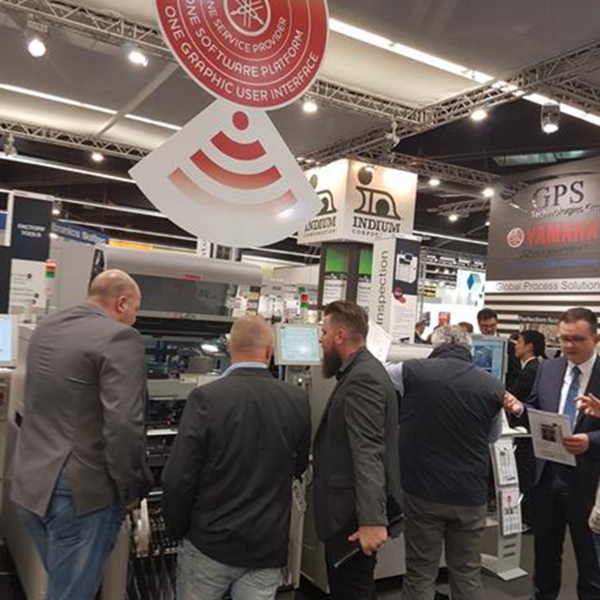 Alongside the YSM40R, Yamaha's range of mounters including the High-Efficiency Modular YSM20 drew attention from diverse types of manufacturers. Heading the 90,000
cph class, the YSM20 combines high speed, flexibility and efficiency with its smart component-shape recognition, accuracy compensation, Yamaha's '1-head solution',
and special design features for fast changeovers. The wide-body YSM20W delivers the same performance and dependability on a platform big enough to take-on high-value
jobs beyond normal board-size limits, such as LED-lighting, medical-imaging and Cloud-server assemblies.
Richard Booth, Altus general manager said: "As a principle distributor for Yamaha in the UK and Ireland, we were pleased to join the team in Nuremberg.
"We saw first-hand the interest from visitors for the company's innovative equipment, and following the show we have seen an increase in enquires for Yamaha's
solutions, proof that the company's new equipment is offering all the requirements that manufacturers are currently looking for."
The complete Yamaha portfolio offers a comprehensive range of printers, dispensers, mounters, odd-form assemblers, 3D AOI, X-ray inspection systems, advanced robotic
assemblers, and software to aid setup, navigation, monitoring and traceability. Users can also take advantage of productivity options such as self-calibrating auto-
load feeders and stacked-stick feeders, special software tools, and mobile apps.