Opportunities and challenges coexist! Talk about how industry 4.0 affects semiconductor manufacturers
Industry 4.0 refers to the global trend of digitalization and networking of industrial value chains and their products, and what kind of support does companies have in this trend? What are the challenges facing semiconductor manufacturers? As well as the industry 4.0 will bring what opportunities? Take ADI as an example, we will discuss these issues in this article.
In order to find the answers to the above questions, many market research firms have done a lot of research, and they have come to the same conclusion that industry 4.0 will add value to small and medium enterprises, and they should seize the opportunity to consolidate the company's success. For semiconductor manufacturers, the results can be divided into three areas: new technology, new products and new business models, all of which cover the entire value chain of production and its products - from the sensor node to the cloud To downstream service.
In order to achieve intelligent plant transformation, intelligent and energy-efficient products, or completely autonomous systems, must be provided, which can be easily integrated into existing production structures (eg plug and play). These systems consist of a variety of semiconductor devices and sensors And is integrated with analog and digital signal processing ICs. The value chain begins with these devices: First, the sensor is responsible for collecting data from the real physical world, converting them to digital signals and then processing them in the digital field (see Figure 1 ).
Figure 1. Smart plant signal chain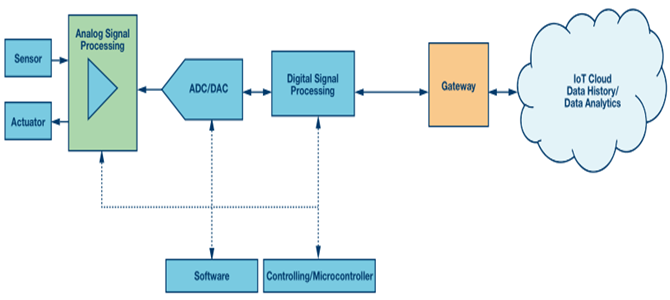 What are the new requirements?
With the development of the value chain, market demand will need to change, which is why semiconductor manufacturers must adapt their businesses and products to the real causes of smart plants.Technology trends are moving towards intelligent energy-saving products and integrated security security capabilities and energy harvesting capabilities Direction. Figure 2 shows a device or a complete system, which ADI MEMS-based accelerometer ADXL356 as an example.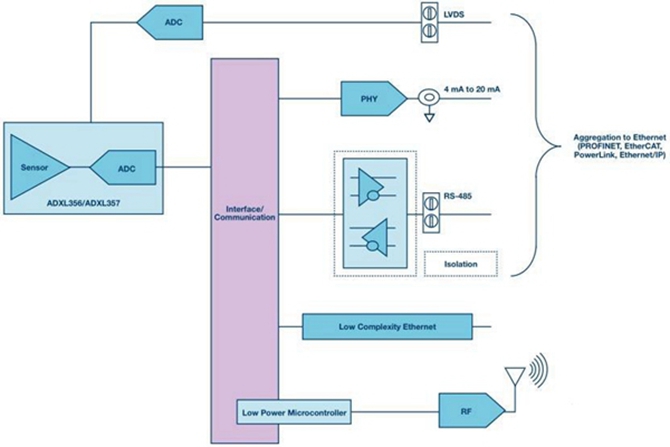 Figure 2. MEMS-based intelligent sensor solution
The ADXL356 is a low-cost, low-noise, 3-axis accelerometer with a measurement range of up to ± 40 g (FSR). The main features of the device are ultra-low offset drift and low power consumption. Due to its sealed package, the ADXL356 is particularly suitable for harsh Accurate tilt measurements under ambient conditions, high-resolution vibration measurements, and high-performance (long-term) measurements in low-current or battery-powered wireless sensors for structural health monitoring (SHM), attitude and heading reference systems (AHRS) or Other applications with sudden excessive force.
The ADXL356 is the basis for a system and can be extended with other functions: Integrated signal processing using analog-to-digital converters, microcontrollers, and various analog, digital (partial isolated) or wireless interfaces, supporting Ethernet, 6LpoWPAN or ADRadioNet Communication standard.
ADRadioNet is a communication standard developed by ADI, which is characterized by a wireless self-healing multi-frequency hopping communication protocol with high scalability and low memory consumption. In addition, it integrates encryption methods such as AES-128 and AES- 256) can prevent possible network attacks and improve security.Finally, it is also important that functional security plays an important role in the development of these systems because it is also important for intelligent plants.
For semiconductor manufacturers, it is not enough to expand the variety of sensors and other semiconductor devices in the future, and in order to become a global player in the market and to fully exploit the potential of industry 4.0, its existing product range must be through communications and low power Microprocessor technology, ADI has provided solutions in its product portfolio, such as the use of HART ® modems in the communications sector, through the use of existing infrastructure to achieve New energy-saving technologies, these HART solutions can be a very simple way to improve the traditional crowded communications network.
Market research also shows that small and medium-sized businesses want strong support from manufacturers and suppliers to integrate new products into their systems faster and more efficiently, and in this way companies can reduce their additional workload and continue to focus on Its core business, specifically, the cooperation between the supplier and the enterprise or collaborative efforts will belong to the type of support.
While Industrial 4.0 has many advantages, but now the question is why many companies have not yet invested in smart factories?
What is the reason for hesitation?
One of the main obstacles to investing is that companies are not aware of the benefits that smart factories can bring benefits, for example, it is still difficult to calculate the investment rate due to the lack of monetization assessment standards, so the semiconductor manufacturer must Improve customer awareness, provide educational information to illustrate the advantages of intelligent factories, while pointing out the value of investment smart factories will be.
However, not only are small and medium enterprises that are interested in turning their facilities into intelligent factories, but they need to invest in their own products and, if possible, reorganize their businesses, as well as intelligent solutions providers like semiconductor manufacturers These investments are necessary for new technologies and business models, as well as for developing and expanding marketing campaigns, accreditation measures, and sales management.
With the transformation of the production sector, data and IT security and other areas will play an important role in these areas is not only the successful introduction of the important needs of industry 4.0, but also as a key success factor to continue to implement into the digital system.
For the enterprise, it is important to develop basic strategic lines and collect relevant technical experience in the early stages of the implementation of Industry 4.0. However, this process requires patience because many of the related technologies may take five years, 10 years or even longer In order to fully demonstrate its potential.Therefore, the implementation process of industry 4.0 will take a long time.Moreover, due to the lack of a clear definition of industrial 4.0 will be fully realized when there is no exact date.With the "industrial revolution", it is better to use "Industrial evolution" may be more meaningful.
As the production environment changes, new players and competitors will also appear or affect the market, and the alliance is imminent and will have a significant impact on shaping the image of production, and in future industrial or enterprise plants, Software and services will also play an important role, because only the virtual and the real world to link and combine to provide a huge potential for production.
Obviously, for enterprises, is accelerating the pace of development, if missed opportunities, they will be difficult to catch up.
As a result, companies no longer believe that Industry 4.0 is a temporary hype, while the current market clearly shows the irreversible trend of industrial 4.0 and intelligent plants, and the lack of standards, lack of safety, lack of knowledge and so on the largest The problem is getting smaller and smaller, and the confusion about the future production environment is also diminishing.
In short, the transformation of the industrial 4.0 intelligent plant and the technology it needs to create great possibilities and success for semiconductor manufacturers.