Main benefits of Yamaha YS Series YS24 & YS24X SMT Machine

The YS24 together with the YS24X pick and place machines are the most flexible, space-efficient machine on the market, offering unmatched capability. It is the solution for customers requiring many feeding positions, large board sizes, large component range and significant output within a very small floor space.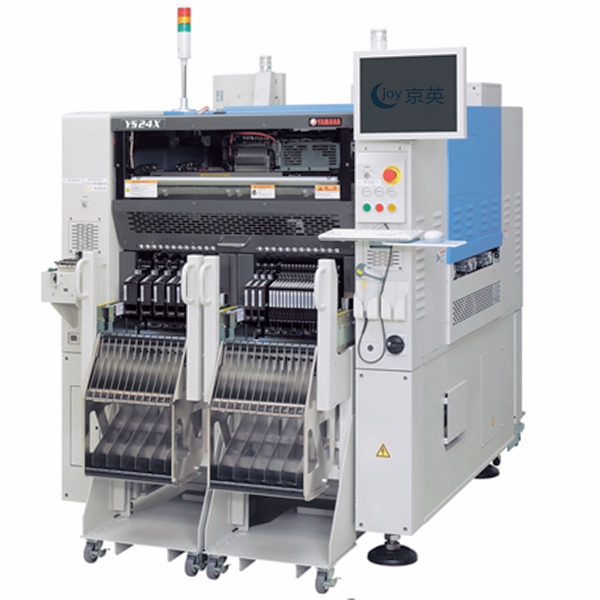 Yamaha SMT machineA newly developed ultra-thin feeder platform with an electrical intelligent feeder allows the MC-24(X) platform to hold over 200 feeding positions when YS24 and Ys24x are combined, enabling high flexibility for large mix and minimum changeover environments with high reliable pick up rates. With the ability of handling a large variety of products with a very wide range of components and product complexity, the MC-24(X) is a future proof capable machine ensuring that your production capabilities will keep ahead of the rapid evolution of electronic components and packaging solutions.
The YS24 and YS24X are brand new pick & place solutions with a footprint of just 2.2m2, almost half the footprint of competitive models in its class but with full and extended range of capabilities. The YS24 (chip placer) and YS24X (IC placer) have, respectively, been designed for a maximum of 72,000 (50,000 IPC) and 54,000 (30,000 IPC) components per hour, using 96 intelligent feeder positions each. Saving you an extra machine if you need an output of 60.000 components per hour in high component-mix applications.